A good night's sleep is hard to come by nowadays. The stress of life and the incessant chatter from our smartphones make it quite difficult to properly unwind. What you really need is the Bibb Home Weighted Blanket & Mink Cover to help you let go and relax.
Take over 30 percent off the Bibb Home Weighted Blanket & Mink Cover in the Daily Caller Shop for a limited time.
This weighted blanket envelopes you in a warm embrace and makes you feel like you're being hugged. There's something so intimately comforting about being hugged by the Bibb Home Weighted Blanket that you'll sleep like a baby. The blanket also comes in other varying sizes so you'll have one best suited for your body type.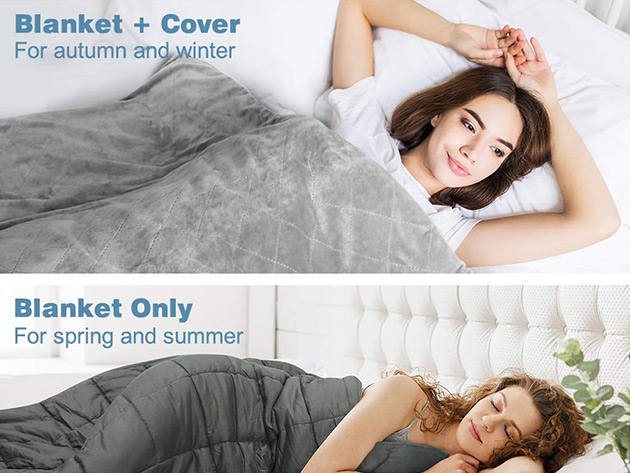 The Bibb Home Weighted Blanket is constructed from multiple 6" x 6" squares filled with odorless, non-toxic beads. These 0.8mm glass beads are what provide the pressure and hugging sensation. There's also a 100% mink cover that is incredibly soft to the touch. It's easy to remove when the weather gets too hot.
For a limited time, the Bibb Home Weighted Blanket & Mink Cover is yours for just $95. That's 31% of the original price!
Like this deal? Check out Vault, the best way to secure your online data for just $9.99/mo.
You can find even more great deals like this at The Daily Caller Shop