Former NFL coach Jack Del Rio thinks there's a good chance the Seattle Seahawks will move Russell Wilson in the offseason.
There has been a lot of speculation about Wilson's future with the team, but nothing concrete has really happened. Apparently, that noise has led the former Raiders coach to believe a move could be coming.
View this post on Instagram
"Don't be surprised if before it's all said and done when we line up for the season next year if Russell Wilson isn't quarterbacking somewhere else and the Seahawks haven't gone and gotten a quarterback they think for the future," Del Rio said during a recent appearance on the NFL Network, according to ProFootballTalk. (RELATED: Seattle Seahawks Sign Head Coach Pete Carroll To A Massive Extension. Here's How Much Money He'll Make)
View this post on Instagram
The Seahawks would be insanely stupid to trade Wilson. It would be one of the dumbest decisions in recent sports memory.
Do they think future hall-of-fame quarterbacks just grow on trees these days? The reality is the exact opposite.
You have a better chance of finding and marrying a supermodel in the next two hours than you do finding a superstar quarterback. There are maybe five other QBs in the league as talented as Wilson. Again, trading him would be so stupid that it's hard to comprehend.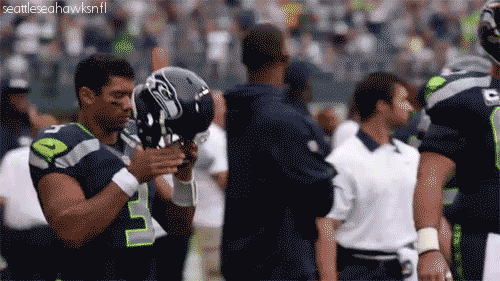 Wilson has given the team the deadline of April 15 for a new deal. If they know what's good for them, the Seahawks will give him one.
He's a generational talent, and letting him get away could cripple the team for years to come.