NBC recently released an awesome video of Michael Scott from "The Office."
As everybody knows, I'm a huge fan of the hit show. I watch it almost every single day. I just can't get enough. Despite going off the air years ago, it's still as funny as ever.
Michael Scott is a big reason why. The leader of the fictional paper company Dunder Mifflin is what made the show such a classic. Don't get me wrong. The rest of the cast is awesome, but Michael was the best. (RELATED: 'The Office' Is The Most Popular Show Among College Students, 'Game Of Thrones' Is Second)
One of parts of his character that was so legendary was his ability to drop insane quotes. For example, is it better to be loved or feared? According to Michael Scott, it's best if people fear how much they love you.
That quote and many more are all featured in the video before.
Every single one of those quotes was awesome. If you haven't watched the show yet, I suggest you go on Netflix immediately to watch it.
Do it right away!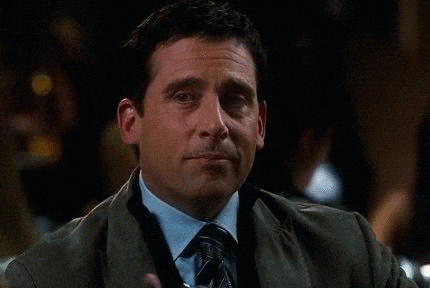 Let us know in the comments which comment is your favorite, and make sure to keep binging on Netflix! The show will always be legendary for the fans.