The Green Bay Packers are apparently taking a look former Missouri quarterback Drew Lock.
According to Terez Paylor, the Packers will meet with Lock Tuesday. Ian Rapoport also reported Monday that the team tried setting a meeting with Daniel Jones, but the timing didn't work.
Former #Mizzou QB Drew Lock has a top-30 visit with Green Bay scheduled for Tuesday, per a source

— Terez A. Paylor (@TerezPaylor) April 15, 2019
One note on the #Packers visit coming with #Mizzou QB Drew Lock that @TerezPaylor reported: GB also tried to bring in #Duke QB Daniel Jones for a visit, but timing didn't work out. They are doing their work on these passers.

— Ian Rapoport (@RapSheet) April 15, 2019
I love this news from the Packers. Looks like management might have finally had enough of old Aaron Rodgers trying to run the show.
You know how you put a quarterback on notice? You draft his replacement in the first round. Quarterbacks drafted on day one are guys expected to play.
If the Packers actually draft Lock or Jones (I doubt they will), then it'd be the team sending a clear message to Rodgers. Either get in line or get your bags packed. (RELATED: Aaron Rodgers Responds To Critical Bleacher Report Article As 'A Smear Attack')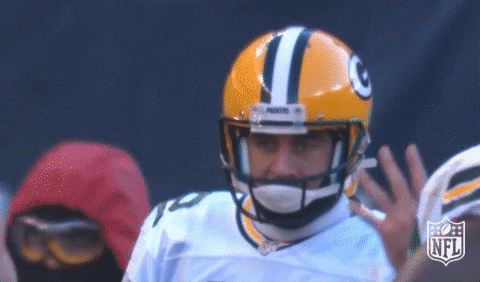 Now, they could draft one of these two guys, and then sit them on the bench for a few years as a developing insurance policy.
Let's not forget that the Super Bowl winning QB did the same behind Favre for a couple seasons. It's not totally unheard of, and burning a first round pick is worth it if it pays off like it did for the Packers in the past.
Yet, I can promise you that Rodgers would get so pissed, and that alone would be entertaining as all hell.
View this post on Instagram
The fit he would throw if they invested a ton of money in a first round gunslinger is making me laugh just thinking about it.
Once again, the Packers just don't disappoint. I hope the circus never ends.