Monday represents Russell Wilson's self-imposed deadline for a new contract with the Seattle Seahawks.
The Super-Bowl-winning quarterback gave the team the deadline of April 15 for a new contract a couple weeks ago.
Since then, I really haven't heard any chatter about if the former Wisconsin star will be getting a new deal or not. There has also been a solid amount of speculation about Wilson being traded. (RELATED: Seattle Seahawks Sign Head Coach Pete Carroll To A Massive Extension. Here's How Much Money He'll Make)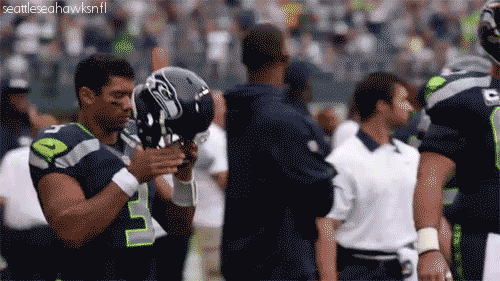 All we know for sure is that the chances of him having a new deal by the end of today are hovering somewhere around zero. If the chances were higher, we would know something by now.
It's been pretty much radio silence.
View this post on Instagram
Wilson has one year left on his deal and will be owed $17 million for the 2019 season, according to Spotrac. If he does shut down negotiations completely with the team after today, I'd take that as a big sign that he wants out of Seattle.
As to why the Seahawks would ever allow him to walk, I really can't tell you. It would make no sense for him be cut loose.
He's one of the best gunslingers in the league, and we all know how bad the NFL quarterback market is. It's a joke.
View this post on Instagram
The Seahawks are insanely stupid if they botch Wilson's new deal. It will go down as one of the stupidest moments in modern NFL history, and I'm not confident that's not the ending we'll find ourselves at.