"Game of Thrones" returned to HBO Sunday night for Season 8, and the fans were very excited.
As a huge fan of the show, it's been borderline torture as we've waited 20 months for new episodes. Judging from what I saw on the internet, I wasn't the only one who felt this way. (RELATED: These Are The Sexiest Photos Of 'Game Of Thrones' Star Emilia Clarke On The Internet)
For those of you who have seen it, you can find my review here. I thought it was a solid start to the final run, and there were reactions all over the place on Twitter. (RELATED: 'Game Of Thrones' Returns With Great Season 8 Premiere Episode 'Winterfell')
Check out some of the best ones below:
Proper cause #GameOfThrones pic.twitter.com/8pmjmIYzLv

— Game of Thrones Memes (@Thrones_Memes) April 15, 2019
brb CRYING #GameOfThrones pic.twitter.com/7SJxxRiXM8

— Binge Mode (@binge_mode) April 15, 2019
– Stay back, he`s got blue eyes!
– I`ve always had blue eyes

TORMUUND, my booooy pic.twitter.com/WvLPrSRc3S

— DEUTSCHLAND (@o_ladkaa) April 15, 2019
Dany to Jon: We could stay a thousand years. No one would find us.
Bran:#GameofThrones pic.twitter.com/Hlrbrd5YwS

— Ria (@the_unRialist) April 15, 2019
"When the snows fall and the white winds blow, the lone wolf dies, but the pack survives" #GameofThrones pic.twitter.com/WiCbeRDxR6

— carol of house stark ⍟ (@lokimybb) April 15, 2019
The North always remembers #GameofThrones pic.twitter.com/IOIysrhkMH

— Sama Yasser (@sama_stark) April 15, 2019
The Night King is Fibonacci, I'm pretty sure.#GameofThrones #GameofThronesSeason8 . pic.twitter.com/x14W1LVO7D

— Amal ALkahtany (@amalALkahtany0) April 15, 2019
wow, new "how to train your dragon" movie looks amazing#GameOfThrones pic.twitter.com/8qcN9VVEoH

— (@quoczek) April 15, 2019
The dragon was like "dude, that's your aunt." #gameofthrones pic.twitter.com/ZIBIBmlR9b

— tuvana (@oneandtwobatch) April 15, 2019
Bran waiting for Jamie at the gates like #GameOfThrones pic.twitter.com/mp8A8f5NW7

— TT (@kvng_ayisa) April 15, 2019
Have a very important date with my couch tonight… excited is an understatement!!!!!! #GameofThrones #MotherofDragons pic.twitter.com/sRnmS8TMsX

— Reese Witherspoon (@ReeseW) April 15, 2019
Me watching #GameOfThrones right now. pic.twitter.com/F2rOHhEltw

— Complex (@Complex) April 15, 2019
I present to you..

Dr. Dre's The Next Episode ft. Bran#GameOfThrones pic.twitter.com/rrlNeQHrw1

— Shahbaz Khan (@ShahbazMKhan) April 15, 2019
Arya with the biggest flex of 2019 "you don't know any other rich girls" #GameofThrones

— T-Pain (@TPAIN) April 15, 2019
This beef between Sansa and Daenerys is going to be interesting. #GameOfThrones

— Complex (@Complex) April 15, 2019
#GameOfThrones so … was Bran just sitting outside all night? Like, who's supposed to be watching Bran?

— Bill Bradley (@gumgumerson) April 15, 2019
It seems like Jamie's reunion with Bran is really generating a lot of memes and attention. I can't say I'm surprised.
The Kingslayer paralyzed him after the Stark boy caught him having sex with his sister. My guess is that there's still going to be some pretty hard feelings there.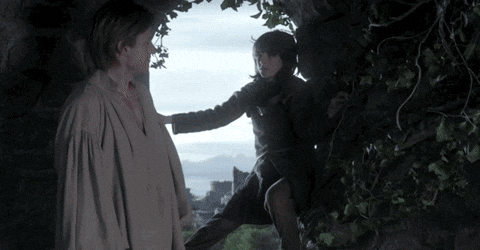 Overall, I liked the episode a lot. Season 8 has been the most hyped TV show in my lifetime. It wasn't packed full of action, but all the pieces on the board are in the necessary places for all hell to break loose at this point.
If that doesn't have you excited, then I suggest you check your pulse to make sure you're still alive.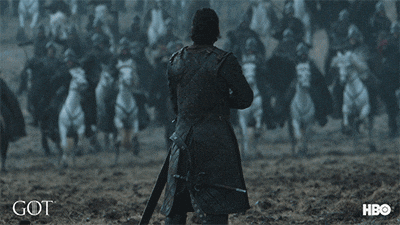 Sound off in the comments with your thoughts on the premiere. I'm eager to hear them.