We need to smash the pause button on producing new "Game of Thrones" music.
For some reason nobody seems to understand, the show has teamed up with popular musicians to produce songs inspired by the show. (RELATED: These Are The Sexiest Photos Of 'Game Of Thrones' Star Emilia Clarke On The Internet)
The latest song called "Power is Power" features The Weeknd, Travis Scott and SZA. It's awful. I have nothing against any of those artists, but this song is a steaming pile of trash.
It might legit make your ears bleed. It's that bad. I wish I were joking, but I'm not. Listen to this atrocity of a "Game of Thrones" song below.
Why? Why is this necessary? "Game of Thrones" is awesome because it completely ignores pop culture. The show is its own thing, and that's why we all love it. (RELATED: 'Game Of Thrones' Returns With Great Season 8 Premiere Episode 'Winterfell')
The last thing we need on this planet is trash music being associated with the show.
View this post on Instagram
The whole idea the fans wanted or needed this trash is just downright absurd. I'm pretty confident no "Game of Thrones" fans on the planet asked for music inspired by the show sung my popular artists.
Again, I've got nothing against these people, but I just don't want this burning pile of trash to be associated with one of the greatest shows ever made.
Daenerys should stop worrying about the Night King, and start focusing on doing whatever is necessary to stop this from continuing.
Use the dragons to burn the music industry down. I'd rather have that than more awful songs.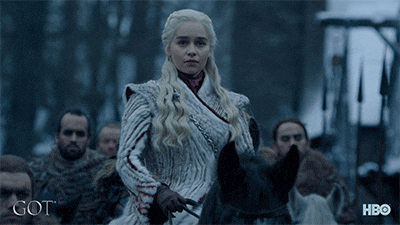 Let's all agree to never release another song like "Power is Power" ever again. Let's focus on the show and leave the distractions behind.