"Game of Thrones" star Maisie Williams thought her now-legendary sex scene was a joke.
Last night, Arya got it on with Gendry and it was unreal. I loved the scene, but I won't lie when I say I felt a bit squeamish. I never thought we'd see the young Stark girl have a sex scene but here we are. It turns out, the "GoT" star didn't even think it was real. (RELATED: These Are The Sexiest Photos Of 'Game Of Thrones' Star Emilia Clarke On The Internet)
You can watch the scene here if you're interested.
Robert Baratheon: I have a son, you have a daughter. We'll join our houses.

Arya and Gendry:#GameofThrones pic.twitter.com/5p2kYHzyef

— Alphina (@maleedus) April 22, 2019
"At first, I thought it was a prank. I was like, 'Yo, good one.' And [the showrunners were] like, 'No, we haven't done that this year.' Oh f**k," Williams told Entertainment Weekly in an article released after the stunning second episode of the final season.
She also added the people behind the show were willing to let her show however much she wanted. "I don't think it's important for Arya to flash," the young star said about how much she showed during the pivotal moment. (RELATED: 'Game Of Thrones' Returns With Great Season 8 Premiere Episode 'Winterfell')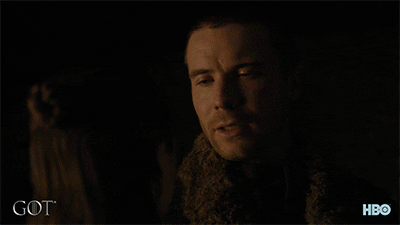 This is laugh-out-loud funny. Williams, like the rest of America, was stunned to find out she would be hooking up with Gendry to the point she thought it was a joke.
I don't care what the critics say. Sure, it was a bit uncomfortable to watch, but I love the fact Arya's arc now involves killing people and sex.
Of course, everybody thinks they're about to die and that requires drastic action.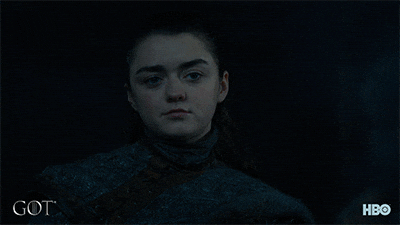 "Game of Thrones" is so damn cool, and the fact a single sex scene has the internet all spun up is all the proof you need.
Go, Arya, go!