Leonardo DiCaprio might have found his new project.
The Hollywood Reporter reported the following late Tuesday afternoon:
Leonardo DiCaprio is in talks to star in Guillermo del Toro's Nightmare Alley remake.

…

Nightmare Alley will be based on the novel by William Lindsay Gresham, which was adapted in 1947 into a Fox feature that starred Tyrone Power and Joan Blondel. The story centers on an ambitious con man who hooks up with a female psychiatrist for a mentalist routine, but eventually she turns the tables on him.
This sounds brilliant to me. DiCaprio and del Toro are both geniuses. They're two visionaries of the time, and I would love to see them team up together. (RELATED: Check Out The Incredible Photos Of Brad Pitt And Leonard DiCaprio On The Set Of The Charles Manson Film)
We're already waiting for "Once Upon a Time in Hollywood" with DiCaprio to come out. That's going to be great, and this also sounds like a great movie idea for the star actor.
Now, we don't know just yet if DiCaprio will take the role, just that they're talking. I've also never seen the original or even heard of it.
You can't really blame me at all for being ignorant. There are a lot of movies out there, and I'm not worried about ones made shortly after WWII.
I'm a man who lives in the present, not the past.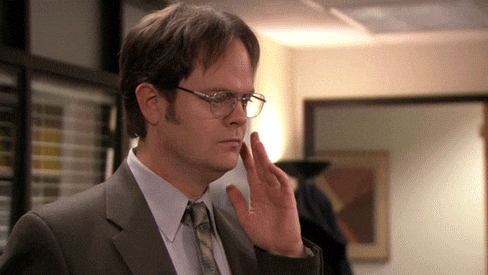 It's been great to see DiCaprio out here still crushing it. He's been making some hits lately. "The Revenant," "Wolf of Wall Street" and I even thought "The Great Gatsby" was solid.
Let's hope he signs on to do this one because I'd love to see him as a conman getting the tables turned on him. Sounds like a genius idea.