Pittsburgh Steelers quarterback Ben Roethlisberger has agreed to a two-year extension.
ESPN's Adam Schefter announced the news Wednesday morning on Twitter. Outside of the length of the deal, we don't know financial details right now.
Steelers are giving Ben Roethlisberger a new two-year contract extension, to go along with the one year he had left, tying him to Pittsburgh through the 2021 season, per source. https://t.co/9J7s8G38iP

— Adam Schefter (@AdamSchefter) April 24, 2019
Well, there's one less thing the Steelers have to worry about this offseason. Everybody knew Pittsburgh was going to do everything they could to get Big Ben a new deal. (RELATED: JuJu Smith-Schuster Responds To Antonio Brown Calling Him Out On Twitter)
I'll be fascinated to see what kind of money he's getting. He was set to make a little more than $6 million in 2020.
Obviously, he's going to be making a lot more than that over the next couple years.
View this post on Instagram
I really wonder how much more Roethlisberger has left in the tank. It can't be too much longer at all. He's 37, and I don't see him aging like Tom Brady has over the past few years.
There is a very strong chance this deal might be the last one he gets. He's already made nearly $190 million in his career.
Money shouldn't ever be an issue for him again, but he's getting older.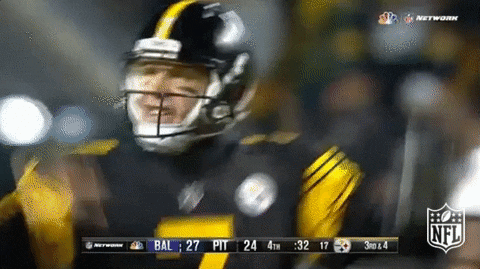 Stay updated for more information on the deal when we have it.