Russell Wilson and his wife Ciara have started a production company.
The Hollywood Reporter reported the following Monday night:
The couple has announced the formation of Why Not You Productions, a company that will focus on creating film, television and digital content projects — both scripted and unscripted — that will include, but not be limited to, "inspiring and aspiring narratives and human interest stories," per the announcement.
Russell Wilson is apparently intent on following the example set by LeBron James. The Seattle Seahawks star quarterback already is a very rich man from football. Now, it looks like it's time for him to expand his horizons, and that means going into the media.(RELATED: Russell Wilson Agrees To $140 Million Extension With The Seahawks, Gets $65 Million Signing Bonus)
It's the exact same thing LeBron James did, and it worked out incredibly well. My guess is it'll work just as well for Wilson and Ciara.
View this post on Instagram
The Seahawks gunslinger is charismatic, he's smart, a proven winner and he has that X-factor that's hard to describe. You can just tell he's bound for great things. I might be biased because he's a Wisconsin man, but my guess is most of you would agree with me.
It'll be fascinating to see what kind of movies and shows this production company actually produces. It sounds like they're going for a younger demographic with kid and family friendly content. Nothing wrong with that. Those people spend money, and it's right in line with Wilson's imagine.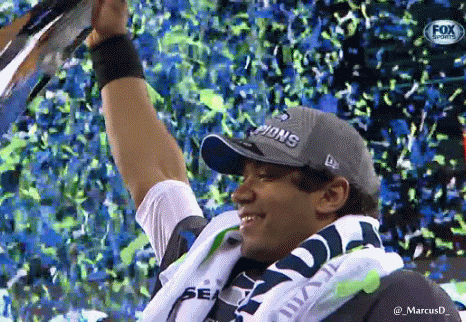 Wilson becoming popular and successful in the entertainment industry would be the least surprising thing ever to me. I hope he gets it done.
He's the kind of man you want to see succeed, and I'm not just saying that because we went to the same school.