The Clemson Tigers are currently the team favored to win the next college football national title.
The top odds, according to SportsBookUSA, are as follows:
Clemson 2-1
Bama 5-2
Georgia 7-1
OhioSt 10-1
Mich, OU 14-1
LSU, Texas 25-1
ND, Wash 30-1
UF, Oregon, Neb, A&M 40-1
Auburn 60-1
Wisconsin 80-1
Oh, SEC fans aren't going to like this. They're not going to like this one bit, and I really don't care. Clemson destroyed the Crimson Tide last season.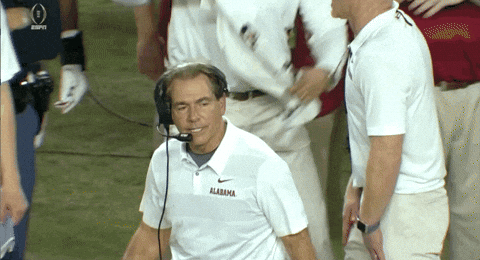 Let me repeat that for everybody. Clemson annihilated Nick Saban's squad. It wasn't even close. It looked like men were playing against boys, and the Tigers return their best player in quarterback Trevor Lawrence.
In what fantasyland would Alabama be above them?
Georgia third? Is that a joke? Did everybody forget about the Sugar Bowl? Texas, a team with four losses last season, broke their back in epic fashion.
The idea they're the third best team in America is downright laughable. Laughable, my friends.
How delusional are oddsmakers and SEC fans to think Georgia belongs in the same breath as Clemson or Alabama.
Give me a break. It's almost insulting to our intelligence. As for my Badgers, I'll take 80-1. Last year was a one off event and won't happen again. (RELATED: Graham Mertz Leads Only Touchdown Drive During Wisconsin Practice, Addresses The Media Afterwards)
My Badgers are going to show up and show out in 2019. You best believe that.
View this post on Instagram
The season truly can't get here fast enough. I'm so excited, and I can just feel something in the air that tells me 2019 is going to be special.
Sound off in the comments with who you think will win it all.