One little tidbit from HBO's inside look at the most recent "Game of Thrones" episode should have fans asking a ton of questions.
As unearthed by Decider Tuesday, not all the actors are wearing their costumes in behind-the-scenes looks at certain episodes. (RELATED: These Are The Sexiest Photos Of 'Game Of Thrones' Star Emilia Clarke On The Internet)
For example, Maisie Williams is wearing a smock when discussing the third episode of the final season, which was the battle of Winterfell. She's deliberately not showing off her costume, while most other actors have no problem revealing what they're wearing.
The same goes for Sophie Turner in the same video. Both Stark girls are going out of their way to hide what they're wearing in what appears to be a warm-weather setting, but others aren't. Take a look below:
Interesting. Very interesting. We all know "Game of Thrones" doesn't do stuff by accident. Everything little thing is calculated down to the most exact details.
Does anybody believe Turner and Williams wearing smocks over their costumes while others aren't is an accident? Hell no. (RELATED: The Battle Of Winterfell Was Epic In Latest 'Game Of Thrones' Episode 'The Long Night')
This was obviously done on purpose by the hit show, and the main question is: Why? What could those costumes reveal?
The fact they're also filming in a warm-weather location for Turner makes it pretty clear she makes it back to King's Landing.
I have no idea what costume she could be wearing, but it's evident her warm-weather attire isn't something HBO wants people seeing ahead of the episode's release.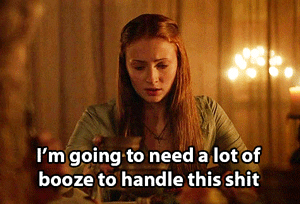 To the untrained eye, the video above was just a great look at the battle of Winterfell, which it was. However, there's clearly something going on HBO is doing its best to conceal.
I could lie to you all pretend like I know what is going on. I don't. Not a clue. But I'm now confident as hell that Arya and Sansa make it to King's Landing. There's no other conceivable reason to conceal what they're wearing none at all.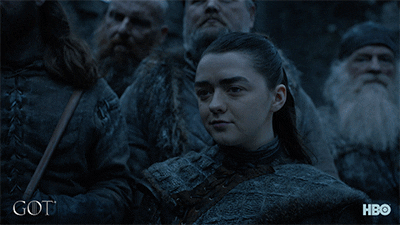 We'll find out more this Sunday when episode four gets released. It's going to be epic.