Kevin Hart is apparently planning a remake of the most popular film in the history of Korea, and "Extreme Job" sounds like a funny concept.
The Hollywood Reporter recently reported the following details:
Hart is eyeing the project as a starring vehicle and will produce via his HartBeat production banner.

…

Extreme Job, now the biggest-grossing movie in Korean box office history following its release in January, centers on a team of narcotics detectives that goes undercover in a fried chicken joint to stake out an organized crime gang. Things take an unexpected turn, however, when the detectives' chicken recipe suddenly transforms the rundown restaurant into the hottest eatery in town.
This has Kevin Hart written all over it. It's so absurdly over the top that I'm shocked he didn't come up with the original concept.
An undercover narcos team in a chicken restaurant has laugh-out-loud moments written all over it. Throw in Kevin Hart, and you can sign me up immediately.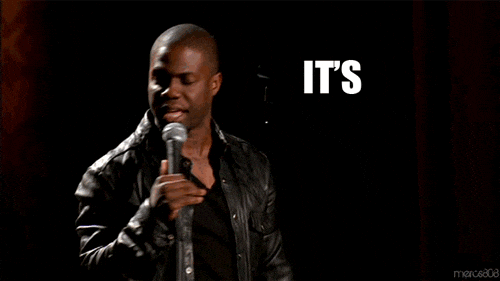 It's been awesome watching Hart's career just absolutely explode over the past few years. I wish the man nothing but success, especially after he got railroaded out of hosting the Oscars for tweets nearly a decade old. (RELATED: Kevin Hart Steps Down As Oscars Host After Old Tweets Surface)
That was a travesty, and nothing would shove it back in the faces of all his critics worse than him just becoming a bigger and bigger success.
View this post on Instagram
The whole concept of "Extreme Job" just seems like an easy home run for Hart, especially if he gets a few more major names attached to the project.
He's been on a roll lately, and it sounds like it won't slow down anytime soon thanks to this new movie if it all comes together nicely.
Just remember while some people were out criticizing his old tweets for no reason at all, the star comedian was out building an empire.
You can figure out which path is the more successful one.