Joe Jonas and Sophie Turner are married.
The couple got married Wednesday night in Las Vegas, and the ceremony was officiated by an Elvis impersonator. While the marriage and whole situation may look like a joke, a publicist for the "Game of Thrones" star confirmed to CNN it was very real. (SLIDESHOW: These Women On Instagram Hate Wearing Clothes)
You can watch a video of the ceremony below. (SLIDESHOW: 142 Times Josephine Skriver Barely Wore Anything)
Diplo really streamed while Joe and Sophie were getting married I- pic.twitter.com/jsW9LVGAD6

— Jonas Brothers News (@jbrosnews) May 2, 2019
Bold move, my friends. Bold move. It's not often you see two of the most famous people on the planet get married in Las Vegas by a guy pretending to be Elvis Presley. (SLIDESHOW: 71 Times Samantha Hoopes Stripped Down)
In fact, I'm not sure I've ever seen that before, and it's probably because it seems like an absurdly stupid thing to do. (SLIDESHOW: This Blonde Bombshell Might Be The Hottest Model On The Internet)
Go ahead and assume I'm judging them — because I most certainly am. (SLIDESHOW: 60 Times Abigail Ratchford Wore Almost Nothing)
View this post on Instagram
We're talking about Sansa Stark here! Shouldn't the wedding of the woman behind the iconic character be an awesome affair?
You'd think so. At the very least, you'd think it'd be above a fake Elvis overseeing the vows. I don't want to call that trashy, but we all know it is.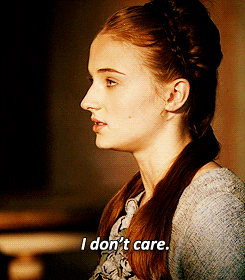 Either way, I wish nothing but the best for Turner and Jonas. I hope they have a long and fruitful marriage, but I'm not sure how many of those have started off in a Vegas chapel. My guess is not many at all.
It's time to roll the dice on this one! Can't wait to see how this journey ends!