A new report claims Tennessee basketball coach Rick Barnes had agreed to become UCLA's next basketball coach, but the offer was eventually rescinded.
There had been a lot of chatter about Barnes going to the Bruins, but it never happened. Despite the fact it looked imminent, a deal was never finalized. Now, we might know why. (RELATED: Rick Barnes Is Reportedly Being Targeted By UCLA, Would Accept The Job If Offered)
The LA Times recently reported the following on the situation:
After a series of back-and-forth discussions, Barnes agreed to take the job for just short of $6 million per season, with the Bruins footing his $5-million buyout, according to two people familiar with the talks. But Barnes subsequently had a representative contact UCLA, asking for more money.
UCLA pulled out of the discussions at that point, even after Barnes said he would accept the previously agreed-upon terms in an attempt to salvage the deal.

Barnes told reporters in the following days that he momentarily thought he was going to become the Bruins' coach and that the holdup had been UCLA's unwillingness to pay his buyout.
The reality of the situation is: We're unlikely to ever know for sure the real reason why Barnes to the Bruins fell apart. The world of sports is often smoke and mirrors. What I do know for sure is this account is embarrassing as hell for Barnes if it's true.
Once you agree to a deal, it's a bush-league decision to have a rep contact a school and demand more. It's even more of a bush-league move to then claim UCLA wouldn't pay your buyout if that wasn't true.
View this post on Instagram
The real bad news for Barnes if this report from the LA Times is accurate is that he's shown the people running Tennessee that he's willing to leave.
Having your employer thinking you're not loyal and willing to cut and run isn't a position you want to be in if you're in the world of sports.
What an absolute disaster for everybody involved.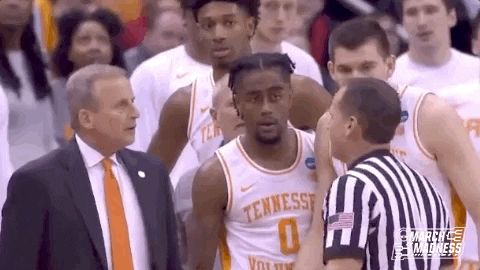 I just can't get over the fact that Barnes allegedly accepted a job with UCLA, they paid his buyout, he demanded more money, and then UCLA pulled the offer and tried to spin-zone the entire thing.
It's an ugly look for everybody involved from start to finish. Barnes better hope he balls out with the Volunteers going forward.
I have no doubt some boosters will not be willing to show him much loyalty going forward if he really did agree to leave at one point.