Adam Sandler sang an emotional song for his friend and former cast-member Chris Farley Saturday night.
Sandler and Farley starred together on "Saturday Night Live" before the Wisconsin native's tragic death due to drugs in 1997. (SLIDESHOW: These Are The Hottest Women On Instagram)
Farley is widely-considered one of the funniest guys to ever grace the entertainment industry, and Sandler's touching tribute on "SNL" last night was incredible as he took a long walk down memory lane. Give it a watch below.
There's no question at all in my mind that Farley was a generational talent. He was a superstar in every aspect of the word.
More importantly than that, I know some people who knew Farley, and he was apparently 100 times the man offscreen. I've never heard a single bad thing ever said about him, and it's clear he touched a lot of people over the course of his tragically short life.
That was a hell of a tribute from Sandler, and it's a clear reminder of how Farley's horrific death due to drugs still touches the people close to him to this day.
Back home in Wisconsin, he's viewed as a legend to this day. I've been to his high school in Madison, and people always talked about how it was the school that produced one of the funniest men to ever live.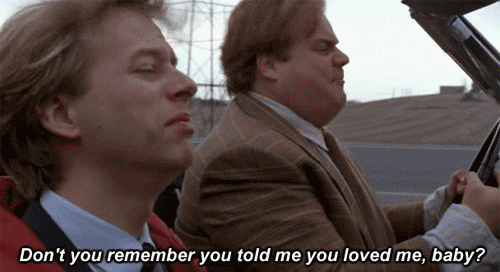 That was a great tribute to a man who the world lost far too soon. Major props to Sandler.