HBO and the people behind "Game of Thrones" made a laughable mistake in the latest episode.
In the fourth episode of the final season, a coffee cup can clearly be seen sitting on a table. I'm not talking about a coffee mug, which might have existed back in the day. (RELATED: These Are The Sexiest Photos Of 'Game Of Thrones' Star Emilia Clarke On The Internet)
I'm talking about a coffee cup like the one you order at your corner shop.
my favorite show in the entire world forgot a STARBUCKS COFFEE CUP ON THE TABLE WHILE FILMING pic.twitter.com/60z3pOCfg9

— zane (@zane) May 6, 2019
ooooh i get it now they all have STARBUCKS names pic.twitter.com/SSj5skShLo

— jonny sun (@jonnysun) May 6, 2019
You're telling me they had TWO YEARS to put together a decent show and they couldn't even spot the goddamn Starbucks cup in Winterfell??!?! #GameOfThrones pic.twitter.com/8opg7nyydv

— Jenna Guillaume (@JennaGuillaume) May 6, 2019
How? How is this not noticed during the production process, and how does it not get edited out in post-production? This is the most expensive show in television, and it's stacked with the best talent possible in front of the cameras and behind them.
Yet they allowed this screw up to happen? You have to be kidding me. At no point did anybody apparently notice a modern cup of coffee on the table. (RELATED: 'Game Of Thrones' Is Excellent In New Episode 'The Last Of The Starks')
Doesn't HBO pay set advisors a ton of money for this exact purpose? I'm a huge "Game of Thrones" fan, but this is just too good to pass up.
Think about how many eyeballs were on this scene at one point or another and not a single person associated with the hit show noticed the gigantic mistake.
If that doesn't make you laugh, then I honestly don't know what will.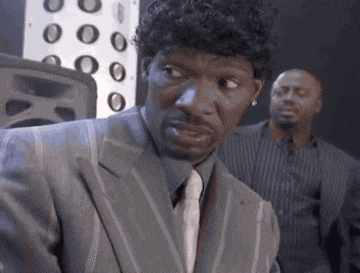 It's still the greatest show on TV, and this is one of the funniest mistakes I've seen in a long time. They're planning to march on Cersei, and they're drinking some 2019 coffee. You just hate to see it!