Conor McGregor isn't too bad when it comes to singing.
The Irish-born UFC star posted a video of himself on Instagram jamming with Jimmy Fallon to celebrate his son's birthday, and his pipes were pretty impressive. (SLIDESHOW: These UFC Women Really Hate Wearing Clothes)
Watch the video in the post below: (SLIDESHOW: These Are The Greatest Ronda Rousey Photos On The Internet)
View this post on Instagram
This dude is a world class athlete, and he apparently can also sing with the best of them. Is there anything he can't do? He'll crack your skull one day and impress you the next on the microphone. (SLIDESHOW: These Are The Sexiest Paige VanZant Photos On The Internet)
He also doesn't seem too worried about his pending sexual assault investigation back in Ireland. He just seems like a guy who is loving life.
He doesn't seem stressed or fazed in the least bit.
View this post on Instagram
The main question is whether or not McGregor will take some time away from singing to return to the octagon. I didn't buy his retirement when it happened, and I still don't buy it. I fully expect him to fight again at some point in time.
I have no idea when it'll happen, but he's not the kind of guy to hang it up with money still to be made. He loves his cash, and there's still plenty of earnings for him out there in the fighting game. No chance he walks away from it all.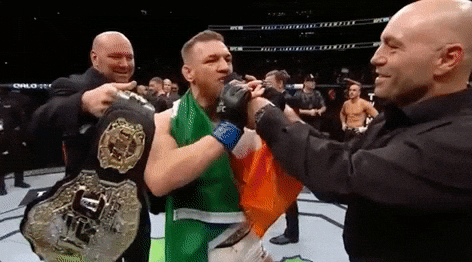 Trust me, he'll fight again. It's bound to happen. I have no doubts at all. In the meantime, maybe he'll just keep crushing the singing game.