Hours of sitting stooped over in an office chair can really take a toll on your body. All the years working in a sedentary office job means tight muscles and deteriorating joints. Loosen all the stiffness and improve your overall quality of life with the Full Body Stretch Massage Mat. This massaging yoga mat is exactly what you need to reverse the effects of aging!
The Full Body Stretch Massage Mat is on sale for over 25 percent off for a limited time
Feel the tension literally melt away before your eyes. The Full Body Stretch Massage Mat relies on precision-controlled air chambers to align your body properly. By emulating yoga-style stretches, this sequence provides even more benefit than typical yoga practice. With each usage, you'll feel muscles relax, fatigue disappears, and blood flow increase.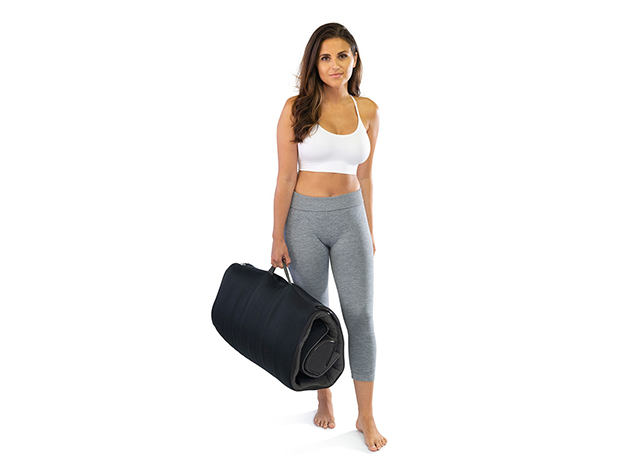 The Full Body Stretch Massage Mat was engineered to simulate a chiropractic treatment. You'll work specifically on four powerful yoga practices. The workout can be customized to best suit your needs with a very user-friendly controller. Plus, the mat targets acupuncture points for more customizable features.
Take this mat for improving mental well-being everywhere you go, and for a limited time, the Full Body Stretch Massage Mat is yours for just $109.99, which is 26% off the original price
Like this deal? Check out Vault — you'll get four premium tools, including NordVPN and Dashlane, to supercharge your online security. Enter code VAULTONE to try it out for just $1!
You can find even more great deals like this at The Daily Caller Shop