Emma Roberts seems extremely level-headed when discussing the end of relationships.
The talented young actress recently split from her longtime boyfriend and fiancé Evan Peters, but she seems to be taking it all in stride. (SLIDESHOW: These Women On Instagram Hate Wearing Clothes)
The "American Horror Story" actress said the following when discussing ending a relationship during a Cosmopolitan profile:
I think that no matter who you are or what you do or wherever in the world you are, anything ending is hard. Losing something is hard. And the only thing I can say for that is …What can I say for that? I'm realizing that life is highs and lows. I'm trying to ride them out and live somewhere in the middle. When you're low, you think it's never going to end. When you're high, you're so scared of it ending. And I've lived in both of those places for too long.
Believe it or not, I have to agree with Roberts 100% on this one. I've always said life should be lived in the middle. (SLIDESHOW: 142 Times Josephine Skriver Barely Wore Anything)
Now, I say that when it comes to sports because we all know I'll never get the time of day from a woman. Still, the logic is solid. (SLIDESHOW: 71 Times Samantha Hoopes Stripped Down)
View this post on Instagram
Never get too low after a loss and never get too high after a win. Ride the middle, and it'll make you a more consistent and better athlete. (SLIDESHOW: This Blonde Bombshell Might Be The Hottest Model On The Internet)
It seems like she's applying the same standards to her love life. (SLIDESHOW: 60 Times Abigail Ratchford Wore Almost Nothing)
View this post on Instagram
Having said all of that, I don't think Roberts has to be too worried about finding a guy if she wants one. There have been rumors about her and Garrett Hedlund, but she didn't exactly confirm or deny anything to Cosmo.
There's simply no doubt if she wanted to be dating an A-list actor by tomorrow she could do it. She's an insanely good-looking woman, she's successful, and she has the girl-next-door vibe.
As any honest man will tell you, the girl next door vibe is undefeated.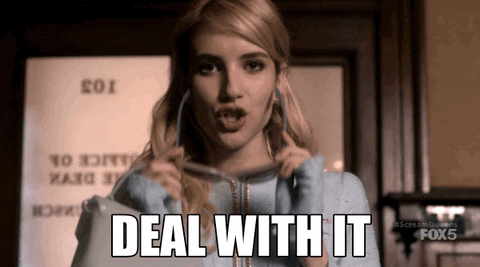 Something tells me she'll be back to dominating the love game sooner than later, and we're here for every moment of Roberts' success.