Joe Namath stopped drinking after his incredibly awkward and weird interview with Suzy Kolber.
During a Jets game back in 2003, Namath said he wanted to kiss Kolber during one of the worst interviews ever given in the history of sports. That was enough for him to give up drinking. (SLIDESHOW: These Are The Hottest Women On Instagram)
"I saw it as a blessing in disguise. I had embarrassed my friends and family and could not escape that feeling. I haven't had a drink since," Namath told ESPN when discussing the infamous interview the infamous 2003 interview.
The legendary Alabama and Super Bowl winning quarterback also wrote in his new book "All the Way: My Life in Four Quarters" that he'd "probably be dead" if he didn't quit.
This also isn't the first time Namath has opened up about his struggles with addiction. He gave an interview to Graham Bensinger a couple years ago, and it's absolutely worth watching.
You never want to see anybody struggle with addiction. It's an awful thing, and hitting the bottle too hard can ruin your life.
Luckily for Namath, all he did was embarrass himself in front of the entire country, but he was able to kick it before long term issues were created.
Some people aren't as lucky. The Jets legend came to his senses, and was able to hit the reset button on his habits. As he said, it's probably the reason he's still alive.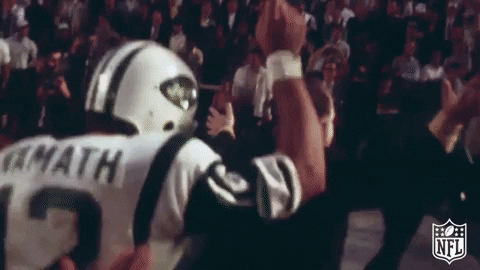 Good for him for being open about his struggles and not trying to hide from the fact he made a really stupid decision all those years ago with Kolber.
Most people probably wouldn't address it so straightforwardly.