Mel Gibson's new movie, "Fatman," sounds very interesting.
The Hollywood Reporter reported the following Wednesday:
The film, about a spoilt kid who hires a hitman to kill the famously festive Lapland resident, will be directed by Ian and Eshom Nelms (Small Town Crime, Waffle Street, Lost on Purpose), based on their original script.

…

Scheduled to film early 2020 in Canada, Fatman is the story of a rowdy, unorthodox Santa who is fighting his business decline. Meanwhile, Billy, a neglected and precocious 12-year-old hires a hitman to kill Santa after receiving a lump of coal in his stocking.
This is such a unique and fun concept. Now, I know lots of people probably don't like Mel Gibson, but I'm not here today to get into a debate about his past. (SLIDESHOW: These Are The Hottest Women On Instagram)
I'm just saying the idea of a kid hiring a hitman to off Santa is laugh-out-loud funny. I don't know if I've ever heard of a movie with that concept before.
We've heard about films where Santa dies like "The Santa Clause." However, I get the sense this one is going to be pretty dark, and I'm here for it.
My guess is, and this is just totally a guess, this film is going to mostly be a dark comedy. Given the fact Santa is fighting a business in "decline," there's no shot Gibson's movie is an uplifting comedy for the holiday season. (RELATED: Watch Mel Gibson And Vince Vaughn In The Trailer For 'Dragged Across Concrete')
Oh yeah, there's also that part about the hitman trying to kill Santa. I think it's safe to say this one will be nice and dark.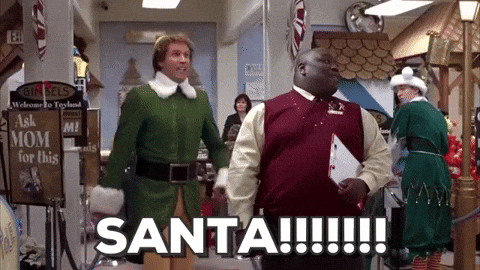 There's no set release date yet for "Fatman" with Gibson, but you know I'll keep you all updated once I know.
It sounds like it's going to be a fun one.