One police officer taught a kid the hard way you might want to go press coverage on the line of scrimmage.
Barstool Sports posted a viral video Tuesday of an officer absolutely torching a kid on a double move when running a receiving route. (SLIDESHOW: These Women On Instagram Hate Wearing Clothes)
The coverage wasn't even close. The cop blew the kid away in epic fashion. Watch the awesome moment below. (SLIDESHOW: 142 Times Josephine Skriver Barely Wore Anything)
"We have a victim down, with a loss of ankles" @lacesoutshow (Via IG/cblind14 ) pic.twitter.com/C6FUNVTquG

— Barstool Sports (@barstoolsports) May 7, 2019
You just don't come back from something like that. You just don't. If you get burned that bad, it's over for you. It's just over. (SLIDESHOW: 71 Times Samantha Hoopes Stripped Down)
Pack up your bags, put the football away, and never pick it up again. Getting roasted on a route by a police officer immediately kills any and all street credibility you might have had. (SLIDESHOW: This Blonde Bombshell Might Be The Hottest Model On The Internet)
Where was the press coverage? Where was a bump off of the line? Where was the effort? The young man let the cop just fly right past him on the double move. (SLIDESHOW: 60 Times Abigail Ratchford Wore Almost Nothing)
At the very least, bait the guy into the throwing the pass. Disguise the coverage a little bit. This isn't overly hard! It's just football.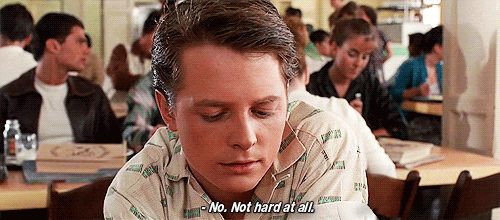 Shoutout to the police officer for teaching this man the valuable lesson of what happens when you get lazy on defense. You get put on blast in viral fashion.
Football is a physical game, and that young man needs to remember that.