Green Bay Packers lineman David Bakhtiari is a champion when it comes to slamming beers.
Bakhtiari was in attendance Wednesday night to watch the Milwaukee Bucks beat the Boston Celtics to advance to the Eastern Conference finals, and he was feeling himself. (SLIDESHOW: These Women On Instagram Hate Wearing Clothes)
The NFL star appeared on the jumbotron, and gave the fans a show. He slammed back-to-back beers in epic fashion. (SLIDESHOW: 142 Times Josephine Skriver Barely Wore Anything)
Watch the incredible video below.
Definitive proof that David Bakhtiari is the best left tackle in the NFL. pic.twitter.com/8ZM6F06uWL

— Field Yates (@FieldYates) May 9, 2019
I'm not sure why the Celtics just didn't pack it up right then and there to go home. I know a thing or two about chugging beer, and I think it's fair to say Bakhtiari is about elite as they come.
From just eyeballing it, I'd say that was about 32 ounces of ice cold brew, and he downed it in seconds.
I might hate the Packers more than the rest of you combined, but I respect greatness when I see it. That was an awesome display of beer drinking ability, and there's no other way to describe it.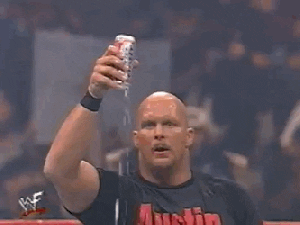 If this is the championship spirit the Bucks are going to carry with them going forward, then I'm not sure anybody will beat them. (RELATED: Milwaukee Bucks Star Bullies Blake Griffin With Humiliating Dunk)
You don't lose games when NFL players are in attendance and chugging beers like it's about to be outlawed. You just don't. That's a fact.
View this post on Instagram
I might hate the Packers, but major props to Bakhtiari. He seems like the kind of guy who would be an absolute blast to party with.