Taylor Swift has finally opened up about her upcoming seventh album.
Entertainment Weekly published an incredible profile of the superstar singer and said she's "trying to convey an emotional spectrum" on the untitled album. She also added there are "joyful" and "sad" songs, but you "don't need to worry about" her. (SLIDESHOW: These Women On Instagram Hate Wearing Clothes)
Swift explained the following about her new album and how it differs from "Reputation":
This time around I feel more comfortable being brave enough to be vulnerable, because my fans are brave enough to be vulnerable with me. Once people delve into the album, it'll become pretty clear that that's more of the fingerprint of this — that it's much more of a singer-songwriter, personal journey than the last one.
I can't get enough of this. It sounds like Swift's new album is going to be legit, and I can't wait. Laugh all you want, but you're kidding yourself if you don't think she's not a generational talent. (SLIDESHOW: 142 Times Josephine Skriver Barely Wore Anything)
She's a superstar by every single metric and measurement, and I refuse to listen to the haters.
Swift just drops bangers. That's all she does. Every song she makes is a rollercoaster, and it's why she has so many fans. (SLIDESHOW: 71 Times Samantha Hoopes Stripped Down)
It also doesn't hurt that she has still refused to deny whether or not I inspired songs on her "Reputation" album. We might never know, but we're not ruling it out until we get a proper answer. (SLIDESHOW: This Blonde Bombshell Might Be The Hottest Model On The Internet)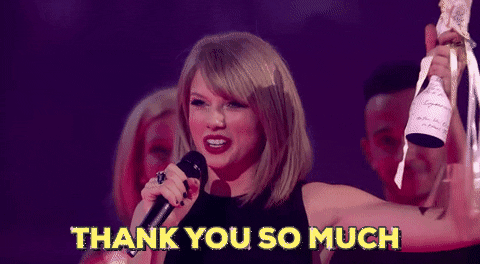 There's no release date yet for the new album, but I'll be watching like a hawk for updates. There are millions of others out there doing the same thing. You best believe that. (SLIDESHOW: 60 Times Abigail Ratchford Wore Almost Nothing)
Trust me, this new album is going to be an emotional journey to savor, and her critics can go to hell if they don't like.
We might even get some more songs potentially inspired by me. I can't wait to find out!