The situation with the Los Angeles Lakers just continues to get worse and worse.
According to ESPN, fans are planning to hold two protests this weekend in response to the garbage situation the team has found itself in.
Lakers fans are planning on holding two protests outside of Staples Center this weekend voicing their frustration with the team. (via Reddit) pic.twitter.com/y1Z6IgG0kq

— SportsCenter (@SportsCenter) May 9, 2019
What a circus. What an absolute circus. How did it get this bad? It's May, the Lakers don't have a coach, they missed the playoffs, Magic Johnson quit and the organization is going up in flames.
It's disgraceful what has happened to this once proud organization.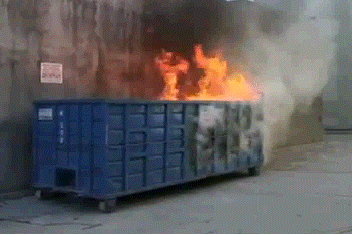 The fans should revolt. They absolutely should revolt against what has gone on. The Lakers signed LeBron James in the offseason, expectations were sky high and it all went down the drains.
You're not a real Lakers fan if you're not upset right now. That's just a fact. Fans should be taking to the streets. (RELATED: Magic Johnson Steps Down As The President Of Basketball Operations For The Lakers)
That's exactly what they'd be doing if they had any pride at all.
View this post on Instagram
I hope they protest until they're blue in the face out in Los Angeles. The Lakers are supposed to be one of the proudest and most prestigious organizations in all of pro sports.
This garbage needs to end, and it's time for people to take a stand. It looks like that's exactly what fans are planning to do. We'll have to see if it works.