If you're suffering from chronic pain or insomnia, know that you're not alone. Millions of people struggle with some form of physical or mental discomfort, and many have found relief by tapping into the power of CBD. Give this all-natural compound a try with the Curapure CBD Oil Tincture Drops!
Formulated with a propriety broad-spectrum process, the Curapure CBD Oil Tincture Drops are the world's purest CBD, which means absolutely no THC is present. It also means that many of the plant's other valuable terpenes and essential oils are preserved. All ingredients are 100% organic and USA-grown, but be sure to consult your doctor about CBD before purchasing.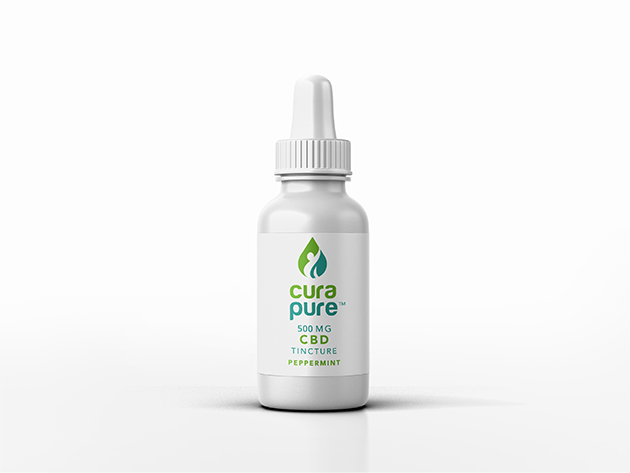 Each bottle of Curapure CBD Oil Tincture Drops contains 500 mg of CBD with 17 mg per serving. The peppermint flavor is refreshing and has the perfect amount of mintiness. As of currently, any products containing CBD are not FDA-approved, and any claims of ailments treated are based on worth-of-mouth.
Try the Curapure CBD Oil Tincture Drops for yourself and you'll see why it's so popular. At 46% off, these oil tincture drops are yours for just $34.99!