Green Bay Packers quarterback Aaron Rodgers didn't last long in the newest "Game of Thrones" episode.
Rodgers made a brief cameo in the hit HBO show's episode "The Bells," and was quickly torched during Daenery's carnage throughout King's Landing. (RELATED: These Are The Sexiest Photos Of 'Game Of Thrones' Star Emilia Clarke On The Internet)
RIP AARON RODGERS!#GoPackGo #GoT
pic.twitter.com/1gpAZ6tvx3

— Packers BRASIL (@PackersBR) May 13, 2019
Aaron Rodgers talks about his role in #GameOfThrones. "I was helping a woman, who was injured… then the hell with her I'm getting out of there." pic.twitter.com/DcLFPDUrJH

— Lily Zhao (@LilySZhao) May 13, 2019
You just hate to see it! You just hate to see the leader of your bitter rival team get burned alive. Hate to see it happen!
These "Game of Thrones" cameos have been outstanding throughout the season. Rob Mcelhenney's death scene earlier in the season was also incredible.
I might hate Aaron Rodgers and the Packers, but it's still awesome he was featured in an episode. Despite the fact I think his entire franchise is garbage, I'd be lying if I didn't say it isn't damn cool to be in the hit show. (RELATED: 'Game Of Thrones' Is Excellent In New Episode 'The Last Of The Starks')
I'd jump at the opportunity in a heartbeat.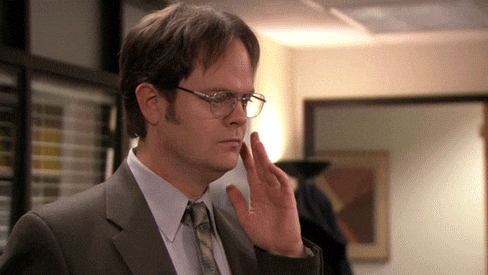 I know I was critical of Rodgers taking time away from football for this cameo, and I'd like to formally withdraw my criticism.
Getting burned to a crisp by Daenerys during her murderous rampage is pretty badass. Now, I can officially go back to hating the Packers and Rodgers.
Let the rivalry continue.