Michael B. Jordan doesn't think UFC star Conor McGregor will make an appearance in "Creed 3."
"Yeah, I don't know about that, man," Jordan said as he shook his head in response to TMZ recently asking if the Irish-born star will be in the next film. (SLIDESHOW: These UFC Women Really Hate Wearing Clothes)
Watch his full comments below. (SLIDESHOW: These Are The Greatest Ronda Rousey Photos On The Internet)
It really doesn't make much sense to put McGregor in the new "Creed" film. He's a UFC guy. Yes, he boxed against Floyd Mayweather, but that was a one time event. (SLIDESHOW: These Are The Sexiest Paige VanZant Photos On The Internet)
That man is an MMA star. He's built for the octagon. The highly successful film saga is about boxing. It's not about MMA.
If it was about MMA and the UFC, then McGregor would be a perfect fit, but it's not.
View this post on Instagram
Besides, McGregor is pretty busy getting rich off of his whiskey right now. I'm not sure he has the time or interest in doing a boxing film.
If you're getting rich off selling booze, you might not feel the need to jump into Hollywood.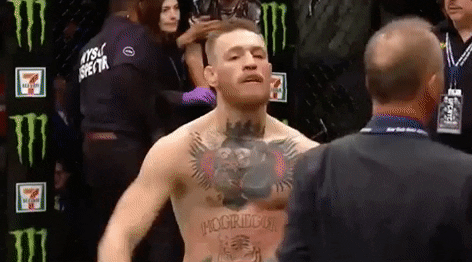 Also, I wouldn't be doing my job if I didn't remind everybody how incredible the walkout scene from the first "Creed" film was.
An absolutely awesome moment.
There is no known release date right now for the latest "Creed" film.