Contrary to popular belief, preparing delicious home-cooked meals do not require many hours of prep. All you need to whip up an amazing meal with minimal effort is the Ausker Grill Pan. By using this premium grill pan, you can cook food more efficiently thanks to the even heat distribution!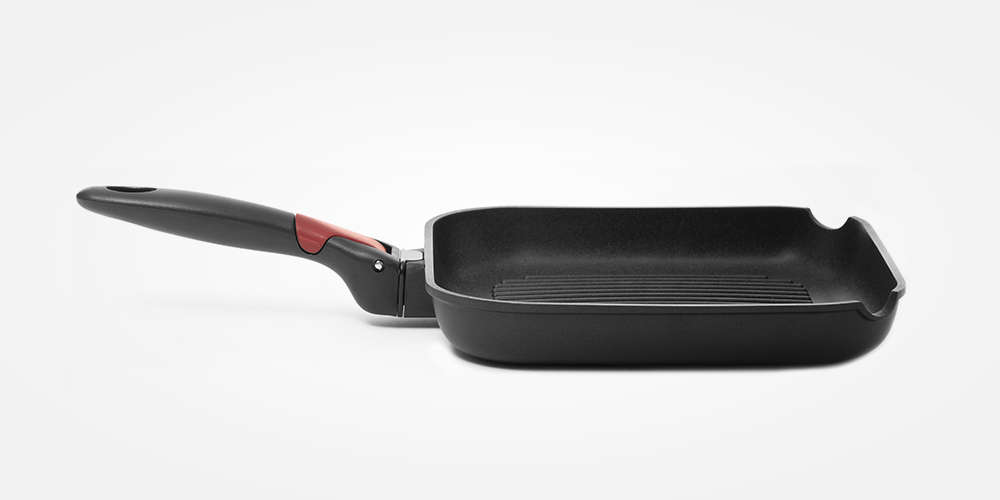 Get this Ausker premium grill pan for 20% off the original retail price!
Every kitchen deserves one of these pans. The Ausker Grill Pan is an essential item for anybody that cooks. Designed with a durable die-cast aluminum construction that sports a stainless steel underside, this grill pan is ideal for evenly cooking your food. This type of heating technology allows for the ideal distribution of temperature and flavors, which means perfectly cooked steaks.
The Ausker Grill Pan features 5 full layers of Swiss ILAG GRANITEC non-stick coating and ceramic scratch-proof particles. This combination creates the ultimate abrasion resistance with an unparalleled lifespan. Plus, you can easily transfer this grill pan to the oven by detaching the bakelite handle.
Food never tasted better with the Ausker Grill Pan. For a limited time, this premium grill pan is yours for just $47.99, which is 20% off the original price!