Juwan Howard is favored to be the next basketball coach at the University of Michigan.
According to BetOnline.ag, Howard is currently the man favored to take the top spot at +300. He's followed by Oklahoma City Thunder coach Billy Donovan. Boston Celtics coach Brad Stevens is also listed as a potential option, but that will almost certainly never happen.
Howard, who currently coaches with the Miami Heat, was part of the Wolverines incredible Fab Five squads back in the early 1990s. (RELATED: Cleveland Cavaliers Hire Michigan Basketball Coach John Beilein)
Hiring Howard may not be a terrible option for the Wolverines. He was one hell of a great player, he's a legendary guy at the school, he has pro coaching experience, and he would probably be a very solid recruiter for the program.
He needs to surround himself with some outstanding assistants with deep ties to recruiting circles and the college game, but that shouldn't be too hard when it's all said and done.
Following John Beilein's exit for the Cavaliers, Howard could be a really nice option on the table.
View this post on Instagram
Billy Donovan might have been a great coach at Florida, but I'm not so sure he'd want to leave a relatively successful NBA coaching job in order to coach in the Big Ten.
The Big Ten is a premier college conference, but he doesn't have any personal ties to the school. He's making NBA money and has done a nice job at the highest level of basketball.
You'd think Donovan would be happy staying where he is.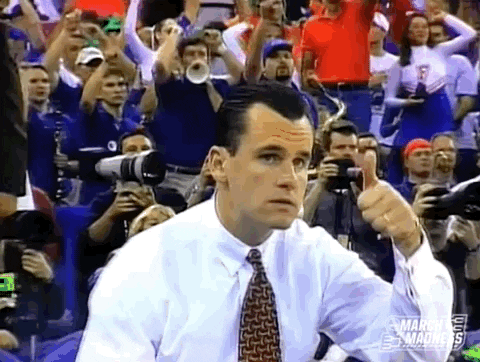 Michigan needs to swing for the fences with this hire. I know that much for sure. It doesn't take too many missteps in the B1G, and hiring the wrong guy would be a gigantic issue.
If Howard is who they're zeroed in on, then that'd likely be a solid enough choice to maintain a high standard of excellence.