Bill Murray's new movie "The Dead Don't Die" looks like it's going to be pretty solid.
The plot of the film, according to IMDB, is, "The peaceful town of Centerville finds itself battling a zombie horde as the dead start rising from their graves." (SLIDESHOW: These Are The Hottest Women On Instagram)
Judging from the trailer, this movie, which also stars Adam Driver, is going to be a solid dry comedy with lots of dark humor.
Give it a watch below.
We already know Murray killed it in one zombie movie when he did "Zombieland" about a decade ago. Of course, he was in it for only a few minutes, but it was still laugh-out-loud funny.
Now, he's with Adam Driver for another one as cops killing zombies trying to take over his town. For anybody who knows anything about comedy, you know everything Murray touches generally turns out to be gold.
Is it even possible for him to make a bad movie? I really don't think so.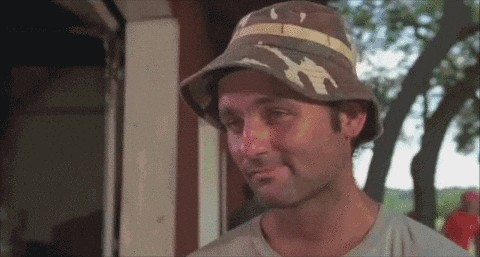 We'll find out when the movie gets released June 14. My guess is it's going to be very impressive.