Production on "James Bond 25" has been stalled after Daniel Craig suffered a foot injury.
According to The Sun late Monday night, production has been halted after the star actor "slipped while running in his trademark suit." It's unclear how long production will be held up as we wait for Craig to heal up. (RELATED: Daniel Craig Reportedly Not Liked By People Working On New 'James Bond' Movie)
View this post on Instagram
This movie is such a circus. There have been reports of problems on the set, and now, the star of the film has a bum foot.
It's a comedy of errors, but nobody is really laughing. We're talking about James Bond here! This is one of the most prestigious film sagas in the history of cinema.
Naturally, I understand accidents happen in film, but this is just the latest problem in a long line of them.

I really hope "James Bond 25" doesn't suck, but the whole thing just sounds like pure chaos. Last we heard, the script hadn't even been finalized.
The movie comes out in early April 2020. That's less than a year away. How the hell isn't the script already done?
This isn't the JV. It's James Bond. The man kills people, gets with the hottest women and saves the world on a regular basis for his fans around the globe. Making another movie shouldn't be this hard.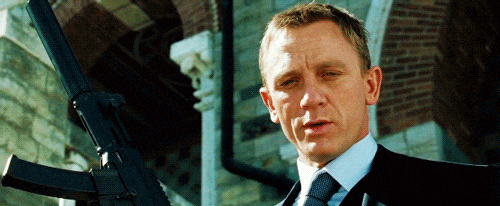 I hope Craig gets better soon, and all the problems get ironed out. We can't afford a bad James Bond film. We just can't.
Let's just say a prayer that when April 8, 2020, rolls around that it's not an utter disaster.