Baker Mayfield has no problem with Odell Beckham Jr.'s offseason schedule.
Beckham attended voluntary activities Tuesday but missed them on Wednesday. It really doesn't sound like the Heisman-winning quarterback cares at all.
Mayfield said the following Wednesday about OBJ, according to the team's website:
You let a guy like that be him. Everybody has their routine. Stick to what's working, and for him, obviously it's been working for a while. He's gonna do what he's gonna do. You've got to trust he's going to be there when it matters and we know who he is.
You can watch his full comments below:
I'm kind of split on this situation. OBJ is new on the team, he's one of the best players, he's highly-paid and he should lead by example. (RELATED: NFL Fans Get Their First Look At Baker Mayfield And Odell Beckham Jr. Playing Together. Should Defenses Be Worried?)
Can you lead by example if you're not even present at workouts? I'm not so sure.
View this post on Instagram
However, none of this will matter if the Browns go out and dominate this upcoming season. Nothing matters else when you win.
You can skip all the workouts you want if you win a bunch of games. I'm not sure if I'd advise it, but you can't complain as long as you're winning.
View this post on Instagram
If his teammates don't really care, then I'm sure nobody else in the organization does either. However, this all will matter a hell of a lot more if the Browns don't show up and show out in 2019.
I can promise you that much. Given how much talent is on Cleveland's roster, the wheels will fall off fast if expectations aren't met.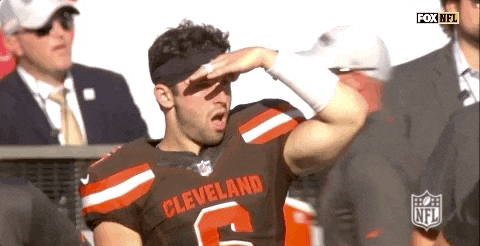 We're still a few months out, but the 2019 season is already shaping up to be a great one.