Lucy Robson has a new trick shot video, and this one is a bit mind-boggling.
I know we're all used to seeing her do some wild stuff, but this latest one might make you a bit squeamish. (SLIDESHOW: These Women On Instagram Hate Wearing Clothes)
The blonde golfer somehow managed to skip a ball over a guy's head with a kind of chipping motion, and it's way too close for comfort. (SLIDESHOW: 142 Times Josephine Skriver Barely Wore Anything)
Give it a watch below. My guess is you'll find yourself agreeing. (SLIDESHOW: 71 Times Samantha Hoopes Stripped Down)
View this post on Instagram
My friends, there's no chance in hell I'd ever let anybody try that on me. I don't care if it's Tiger Woods himself. (SLIDESHOW: This Blonde Bombshell Might Be The Hottest Model On The Internet)
You're out of your mind if you let somebody try to chip a ball over your head like that. It only takes one miscalculation for your teeth to end up in a different county. (SLIDESHOW: 60 Times Abigail Ratchford Wore Almost Nothing)
Thanks, but I'll take a hard pass.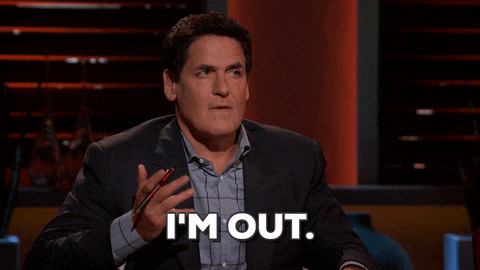 I know Robson is insanely talented, but I'm still not risking it. There are many things I do in my life that are borderline questionable.
Hand up, I fully admit it, but letting a golf ball get hit over my head will never be one of them. I can promise you all that much.
View this post on Instagram
She's always impressive, but sometimes you just need to know when to take a pass. In this situation, that's exactly what I would have done.
Sound off in the comments with whether or not you'd ever let somebody fire a golf ball over your head.