New York Jets head coach Adam Gase reportedly didn't want to sign Le'Veon Bell in the offseason.
The Jets gave Bell a contract worth up to $52.5 million after the former Steelers running back sat out last season. According to Manish Mehta, Gase didn't want Bell, and he certainly didn't want him at that price.
That could now be a major problem for the dynamic running back after the Jets fired general manager Mike Maccagnan and put Gase at the position in the interim. (RELATED: Le'Veon Bell Signs With The New York Jets)
View this post on Instagram
This situation doesn't sound great. Maccagnan as the general manager made the decision to give Bell a monster contract, he was fired and he's been replaced at the moment by a coach who didn't want Bell.
If that doesn't have potential disaster written all over it, then I don't know what would. If you're Le'Veon right now, you can't be happy at all.
View this post on Instagram
Obviously, Gase might now have the authority to trade the former Steelers star, but that will never happen. It's just not a realistic option.
However, you never want to be playing for a coach who didn't want you to begin with. Bell might be on an ultra-short leash if the former Dolphins head coach truly didn't want to deal with him.
It's crazy the Jets ownership let Maccagnan sign Bell to a monster deal and then canned him shortly afterwards. It doesn't make a ton of sense.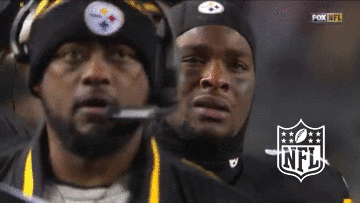 It looks like the organization is just making stuff up as it goes. Best of luck to Jets fans everywhere. It looks like you're going to need it.