"Riverdale" needs to take a hard look in the mirror after the third season wrapped up Wednesday night.
View this post on Instagram
As I've written before, I initially hated the CW show based on the "Archies Comics" after seeing the first couple episodes but eventually warmed up after the show focused on murder, mysteries and sex.
If you have a cast full of smoke show women, which this show has in spades, then you don't need to get fancy. The third season of this show was absolute trash at times. I know I can be critical at times, but I'm not kidding at all right now. The show has Camila Mendes, Lili Reinhart and other smokes and was still awful. (RELATED: 'Riverdale' Renewed For A Fourth Season On The CW)
View this post on Instagram
View this post on Instagram
View this post on Instagram
There were points of season three that were straight up unwatchable. It got away from the keys to success (violence, mystery and sex), and instead opted for weird a bunch of focus on the weird game Gryphons and Gargoyles, which to be fair did claim some lives.
However, it got way into the weeds and was so dumb. For a show, I gave a second chance after initially hating, I almost gave up again. These kids are running around playing some idiotic game that made no sense, didn't follow any storyline that made any sense and was just awful. The G&G parts of season three were insanely bad.
The final two episodes of the final season were actually impressive as Archie, Veronica, Betty and Jughead fight for their lives. We got to see Betty's serial killer father escape prison, kill some more people and then get murdered by Penelope.
View this post on Instagram
The final moments of the season showed the four of them at Pop's promising to enjoy their senior year before we see them covered in blood in the future and Jughead missing. That's the kind of stuff that makes "Riverdale" great.
Stick to the sex, stick to the killing, stick to the scheming, and ignore everything else. The G&G storyline was one of the dumbest things I've ever seen on television. It was atrocious.
If it weren't for the final two episodes of the season, the entire third season of the show would have been an unreal waste of time.
I'm telling anybody who is listening that "Riverdale" needs a lot more killing, a lot more sex and a lot fewer gimmicks and garbage of that nature. This isn't rocket science. It's television.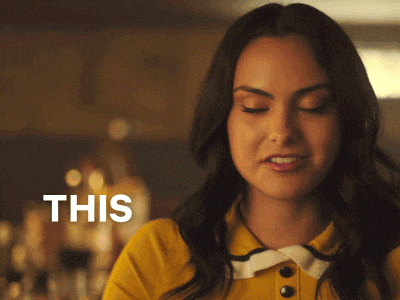 Use the assets on the table (hot women and storylines about mysterious murders) and the rest will take care of itself. It's really simple.
Let's all hope like hell season four is substantially better.