Former Florida State quarterback Deondre Francois is taking his talents to FAU with Lane Kiffin.
According to 247Sports Monday, Francois transferred to the Owls as a walk-on after he was thrown off FSU's team when a tape surfaced that appeared to show a verbal domestic dispute with a woman. He will have two years of eligibility remaining.
If Francois is able to stay on a straight and narrow path, he will ball out at FAU with Lane Kiffin. Francois has all the physical tools and traits you want in a quarterback. (RELATED: Lane Kiffin Named Worst Coaching Hire In College Football Over The Past Decade)
He's Kiffin's dream player, especially among the talent FAU faces in a lower level of FBS football.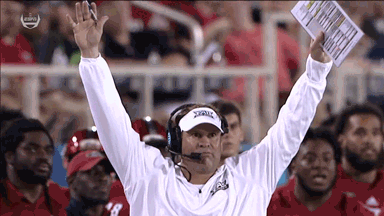 My guess is Francois has to enter the season as the extremely heavy favorite to start. If he was good enough to be the top gunslinger at FSU before getting tossed out of school, then you damn well better believe he's good enough to run Kiffin's offense for the Owls.
View this post on Instagram
The former Tennessee and USC head coach has already had a lot of success so far with FAU, and he hasn't had a quarterback anywhere near as talented as Francois.
If things go according to plan, people in Boca Raton better be ready for some big things to get underway in 2019.