Iowa quarterback commit Deuce Hogan might want to relax when it comes to the trash talking.
Players hyping up their arrivals on campus is not a rare thing, but it might not be the smartest thing in the world to take a shot at Ohio State before ever throwing a college pass, which is exactly what the young man has done. (RELATED: Tate Martell Says Ohio State Told Him He Wouldn't Play After Justin Fields Transfer)
"I'm going to make the defensive coordinator at Ohio State pull his hair out. I'm going to enjoy it, that's what I'm going to do. I love the whole chess game of it," Hogan, who is a three star recruit, recently told AllHawkEyes.com about his plans at Iowa.
View this post on Instagram
I don't want to call anybody an idiot, but taking shots at OSU as a three star recruit barely in the top 500 players in the country seems like a very dumb thing to do.
The Buckeyes have pretty much controlled the B1G these past few years. Hogan hasn't thrown a college pass in his life.
Does anybody else see the issue here or is it just me?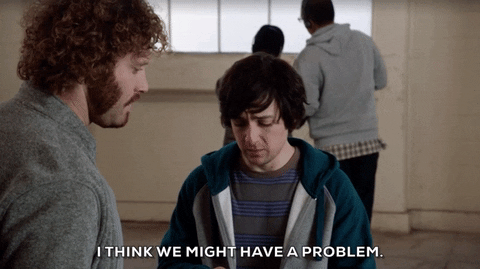 I'm all for punching up, but I'm not for suicide missions. This kid, who I'm sure is talented, is just asking to get embarrassed.
He's going to make the OSU defensive coordinator pull his hair out? I highly-doubt it. It's more likely the Buckeyes put this kid on his back before he even realizes what happens.
View this post on Instagram
I love a quarterback with confidence, but let's not be delusional. Until Hogan goes out there and proves himself as a winner in the Big Ten, which is insanely hard to do, then it's all just talk.
Don't tell what you're going to do in the world of college football. Just go out there and get it done.