You can add Green Bay Packers quarterback Aaron Rodgers to the list of people not happy with the ending of "Game of Thrones."
Rodgers spoke to the media Tuesday, and began by saying he wasn't the guy who got burned up when he made his cameo. He didn't really go into specifics on his role in the show, but he did have some very specific feelings on the ending. (RELATED: These Are The Sexiest Photos Of 'Game Of Thrones' Star Emilia Clarke On The Internet)
He hated it! Rodgers, who I consider one of my biggest rivals on the planet, is walking step-for-step with me when it comes to our disappointing feelings about the end.
The Super Bowl-winning quarterback went down a list of complaints before ending his rant with, "You know, the writers are also doing 'Star Wars.' So, I think they might have been a little busy this last season."
Watch the full video below.
.@AaronRodgers12 clarifies his acting role in #GameOfThrones and then goes off on an epic rant about how the series ended.

"You come down to the ending and Tyrion says the person with the best story is Bran?!" pic.twitter.com/F9OhCWbrZh

— Stephen Watson (@WISN_Watson) May 21, 2019
I can't believe I'm about to say this, but I agree with virtually every single word Rodgers said. Damn near every single word, and he even wanted Daenerys on the throne! Is this some bizarre prank?
My enemy in the game of football and I are now in complete agreement? Life sure does come at you fast.
I'm glad Rodgers is being this vocal. The world is fractured right now, and the awful "Game of Thrones" ending is something we can all come together and unite around. (RELATED: 'Game Of Thrones' Series Finale 'The Iron Throne' Is A Massive Disappointment)
Look, it's already made me and Rodgers fight on the same side for at least one day. That's something you never thought you'd see, right?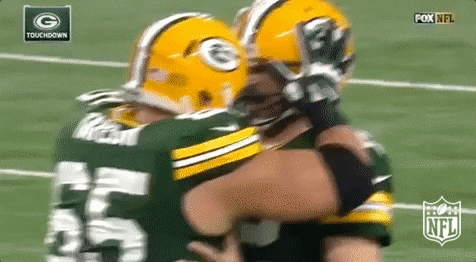 Tomorrow, Rodgers and I can go back to be bitter NFC North rivals. Today, along with millions of other Americans, we are united knowing the end of "Game of Thrones" sucked.
You know HBO royally screwed up when I'm out here defending and agreeing with Aaron Rodgers.