Athlon Sports is apparently a delusional publication and thinks Nebraska is capable of winning the Big Ten West.
In their recent rankings projections, the popular sports publication wrote, "Quarterback Adrian Martinez averaged 295.1 total yards a game as a freshman last year and will only get better with another offseason to work with Frost. Martinez's development is a big reason why the Cornhuskers are the pick to win the Big Ten West Division."
View this post on Instagram
Nebraska? The Nebraska Cornhuskers? In the words of Ari Gold, "Get the f**k out!"
There's a better chance I'm married to the entire Victoria's Secret Angels lineup over the course of the next four months than there is Nebraska wins the Big Ten West.
Give me a break. Did the entire Wisconsin football team get suspended for the 2019 season? Did Paul Chryst get put in jail and barred from coaching? (RELATED: Will Jack Coan Or Graham Mertz Start At Quarterback For The Wisconsin Badgers?)
Did Graham Mertz and Jonathan Taylor quit the Badgers team? What the hell is going on right now?
View this post on Instagram
You know when I'll believe Nebraska is capable of winning the Big Ten West or even beating Wisconsin? When I see it happen with my own eyes.
Up until that moment, it's delusional. Delusional, my friends.
View this post on Instagram
Scott Frost is a hell of a coach, but Nebraska is Wisconsin's little brother until proven otherwise. When that's no longer the case, I'll make sure to let you all know.
Until then, predicting Nebraska to win the Big Ten West over Wisconsin is like picking Duke to suck at basketball under Coach K. It's just not going to happen.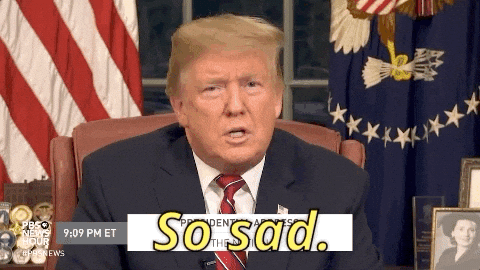 I will fight a million wars on a million fronts to defend Wisconsin's honor, and apparently, a new front has been opened after this absurd prediction from Athlon Sports.
Defend the line. Defend the line at all costs.