Don't expect to see Peyton Manning as the general manager of the New York Jets anytime soon.
There had been some speculation the Jets might make a move on the two-time Super Bowl champion to fill the void after recently firing their old GM. However, according to Ian Rapoport, that's not the case at all.
"Doesn't sound like that's any consideration, other than the fact he actually knows Adam Gase and the two get along well," Rapoport reported Monday afternoon on the NFL Network. (RELATED: Peyton Manning Takes Shots With Michael Phelps And Eric Church)
You can watch his full comments below.
From Up to the Minute Live: The #Jets GM search is going to kick into gear with requests and interviews expected this week… but no, the plans do not involve Peyton Manning at this point. pic.twitter.com/63PbraAwvQ

— Ian Rapoport (@RapSheet) May 20, 2019
SNY also reported a source close to Manning claims the Jets GM role is "not a job he seems to want."
So, there's really no reason at all to believe the Jets could even get the legendary gunslinger if he was even offered the job.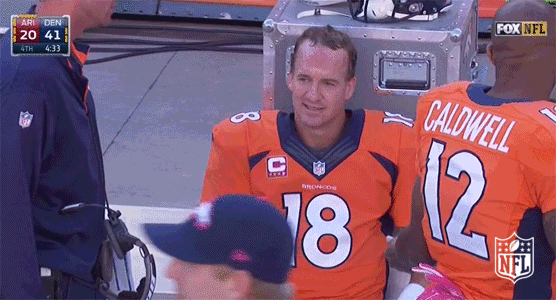 Manning is a very wealthy man, and I'm not sure why he'd want to come out of retirement to take over the Jets. It might be one thing if it were the Colts, Broncos or his alma mater the University of Tennessee, but going to the Jets doesn't make any sense at all.
It'd be cool as all hell to see the former star take over Tennessee's football program. That'd become immediate required viewing and it'd make a lot of sense.
After all, he played there and has ties to the school. Manning has zero ties to the Jets.
View this post on Instagram
Unless he does that, Manning should just soak up retirement like he has been these past few years and enjoy all the stacks of money he's made.
The man is legit living the life. There's no reason at all to rush to change that for a mid-level NFL job.