My friends, Nebraska fans are triggered out of their minds right now, and I can't help but laugh.
Earlier today, I simply pointed out some facts. Facts are things that aren't up for debate. They're facts. For example, when I say I'm having a burger for dinner, that's a fact. It's not up for debate. If I say America is the best country on the planet and all other countries suck, that'd also be a fact.
An opinion would be when somebody says I should stop drinking beer. That's their opinion, it's the wrong one but it's still an opinion. Do we all understand the differences? Because the sweet lovable people in Nebraska apparently don't.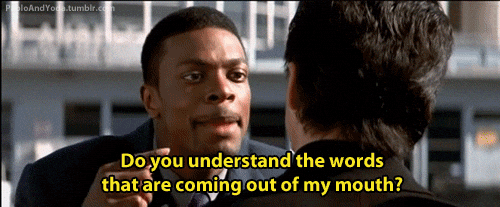 Earlier today, I took the opportunity to remind everybody the idea that Nebraska is the team to beat in the Big Ten West is laughable. Again, this is a fact. The Big Ten West is Wisconsin territory. It's not territory for Scott Frost's players. This isn't up for debate, and I politely pointed out the comparison between the Cornhuskers and Badgers since they left the Big 12 isn't even close. (RELATED: Will Jack Coan Or Graham Mertz Start At Quarterback For The Wisconsin Badgers?)
Here are the respective records of Wisconsin and Nebraska since the Cornhuskers joined the Big Ten:

Wisconsin: 81-28, 2 B1G titles, 5 division titles, 4 major bowl appearances

Nebraska: 60-43, 0 B1G titles, 1 division title, 0 major bowl appearances.

Crawl back into a hole. https://t.co/hsHkUGHPtV

— David Hookstead (@dhookstead) May 21, 2019
The reactions were hardly rational at all. Instead of engaging in a fun debate and sticking to the facts, Nebraska melted down like a snowball on a Miami beach.
And right on cue… a bitter bozo bisconsin fan chimes in. https://t.co/8R3voVbRSk

— Jimmy Sheil (@BigGameJamesD) May 21, 2019
Yikes. One national writer is very angry about #CFBMagazineSZN. https://t.co/U6IZX9xSmJ

— Matt Reynoldson (@MattReynKLKN) May 21, 2019
Drunk tweeting is never a good idea. Thanks for the bulletin board material!

We will revisit your tweet in November.

— GBR Donkey (@korupteddonkey) May 21, 2019
Who hurt you? https://t.co/eoMzuixPQr

— Ravi Mahapatra (@doctor_rpm) May 21, 2019
You really are as dumb a you look

— Kai Fournier (@kigity97) May 21, 2019
Annual "7-5 Team is Super Confident" article from a Big Ten beatwriter. https://t.co/cx4DvyqQGD

— Doug Palmer (@Doug_Palmer) May 21, 2019
This tweet will not age well…

— Rod Edwards (@rodledwards) May 21, 2019
I thought snowflakes weren't allowed to work at an outlet as prestigious as The Daily Caller. https://t.co/h6IQMoy8y2

— Big Red Fury (@BigRed_Fury) May 21, 2019
There's a better chance you're married to six models? Those odds are still worse than #Huskers winning a freaking National Championship, judging by marriage laws, your pic, and your writing personality.

— CaptainBugeater (@CaptainBugeater) May 21, 2019
I cannot wait to be in Wisconsin when Frost finally gets one over these guys. https://t.co/v4dH7cQsG0

— James Vaske (@roljamas) May 21, 2019
Screenshotted, can't wait to post it this year when we beat them at home

— Ravi Mahapatra (@doctor_rpm) May 21, 2019
Get out the sticks Husker fans. Its tee time #Huskers

Also @OldTakesExposed for when we beat them in November https://t.co/7DfDbDseEm

— Ari S (@GBR1995) May 21, 2019
Here's a stupid article from a stupid Wisconsin fan. https://t.co/Exhsl1zvHV

— Adam Furley (@adam_furley) May 21, 2019
Jokes on you because you'll never be married. So……

— Ronald O'brien (@BoozeNcroots) May 21, 2019
— Derek Mick (@thederekmick) May 21, 2019
Finally, not sure if this is an insult or compliment. Is this dude trying to say I'm good looking? Hard to tell, but I'll take it.
So, are you a Mormon Brad Pitt?

— Aaron Krienert (@aaronkrienert) May 21, 2019
Listen up all you clowns. Today was your Super Bowl. For once in the past eight years, somebody gave your program some attention.
I almost regret doing it. I thought Nebraska was supposed to be a program full of prestige, honor and class. That's what winners are all about. That's what being a Wisconsin man is all about.
Apparently, I great overestimated you guys.
View this post on Instagram
While you guys are busy flipping out on me, my fellow Wisconsin people are preparing for another monster season, which is something Nebraska hasn't done since joining the B1G.
If they ever figure it out, I'm sure they'll let me know. They have so much potential and thick skin down in Lincoln!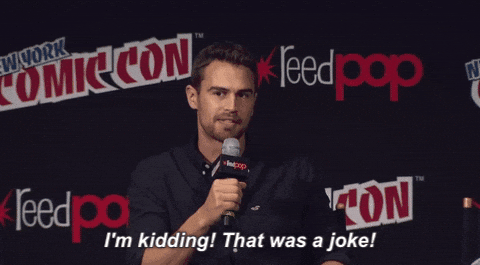 Let's just see what happens when Nebraska and Wisconsin play November 16. I expect to hear nothing but crickets online when that glorious day rolls around.
Until then, Nebraska fans can think about their zero conference titles in the Big Ten and zero major bowl conferences in the past eight years.
There's more than enough there to keep their minds running in circles for the next few months.