One man has a ton of potential money riding on the St. Louis Blues to beat the Boston Bruins in the Stanley Cup Final.
According to Darren Rovell, Scott Berry wagered $400 back in January at the Paris Las Vegas Hotel on the Blues when they were a dumpster fire of a team.
Despite losing game one to the Bruins Monday night, they're four wins away from getting Berry a $100,000 payday.
Scott Berry (middle) got a $12,000 offer at @PropSwap for his Stanley Cup ticket. He said no. He got a $30,000 offer. He said no. Tonight, he got a $40,000 offer and he said no. His $400 ticket on the Blues to win the title is worth $100,000 if they can win four more. pic.twitter.com/qYbPZtYVkB

— Darren Rovell (@darrenrovell) May 22, 2019
If you're Berry, you have to hedge at least a little bit. You're kind of playing with house money. If you're not going to sell the betting slip, then be smart with a hedge.
I don't want to be mean here, but anybody with $100,000 on the line over a $400 bet is out of their mind if they don't hedge substantially. (RELATED: St. Louis Blues Advance To The Stanley Cup Final, Will Face The Boston Bruins)
Again, not trying to be mean, but that'd be grade-A level stupid.
View this post on Instagram
Especially with the Bruins up 1-0, now would be the time to hedge for sure. Throw down $5,000 on the Bruins to win the series. If it happens, you get all your money back and then some.
If it doesn't, then you're going to be rolling in a ton of cash minus the $5,400 from the initial bets. It's not hard to figure out at all.
View this post on Instagram
Also, this is just another example of why gambling is awesome. This man put $400 on the Blues when they were a joke of a team, and now he's got a very real shot of getting $100,000.
That's the kind of action all degenerates dream about.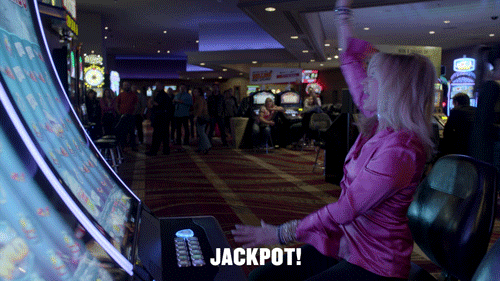 If Berry wasn't already the biggest Blues fan on the planet, he damn sure should be now.