XFL commissioner Oliver Luck doesn't know just yet if Johnny Manziel will play in the league.
Manziel hasn't played football since the Alliance of American Football folded a few months back, but he did appear to be in solid form. Now, I think just about everybody assumes he'll be the face of the new league. However, it might not be that simple. (RELATED: Houston XFL Coach June Jones Believes Johnny Manziel Will Be In The XFL Draft Pool)
View this post on Instagram
"Well, I don't know that yet. That remains to be seen," Luck told USA Today on Saturday. He also added it'll ultimately be up to the head coaches to see what happens with the Texas A&M Heisman winner.
"If eight guys say, 'we'd like that guy in the league,' we'll put him in the league. Or put him in the draft pool. Whether teams draft him, that's up to the individual head coaches," Luck explained.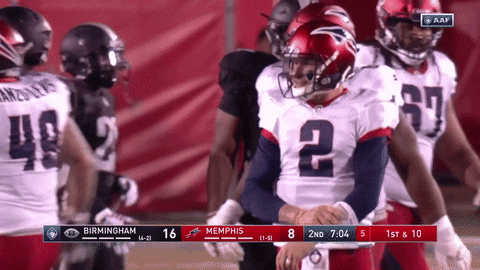 Is there actually a real chance the XFL wouldn't take Manziel? That just doesn't seem to make sense at all. Vince McMahon is a genius promoter, and we all know nobody can really get people spun up like him. However, Luck really seems to be slow rolling Johnny Football's arrival to the league.
I simply don't see any better options out there than Manziel. I really don't. Do they think they're going to get star NFL quarterbacks?
Luck and the XFL are in for a massive reality check if they think that's going to happen because it absolutely won't.
Sign up the Texas A&M legend. He'll generate ratings, entice people to watch, and get the lead off to a strong start from a PR perspective.
This isn't rocket science. It's football.