George Clooney is going to Netflix for the movie "Good Morning, Midnight."
The Hollywood Reporter reported the following details on the upcoming movie:
He is set to direct and star in a feature adaptation of Lily Brooks-Dalton's novel Good Morning, Midnight for the streamer.

The post-apocalyptic narrative follows the parallel stories of Augustine (Clooney), a lonely scientist in the Arctic, as he races to make contact with the crew of the Aether spacecraft as they try to return home to Earth. The Revenant writer Mark L. Smith adapted the screenplay.
No matter what you think of Clooney's politics, there's no question the man is one of the best actors out there. He just makes hit after hit, and pretty much everything he touches is worth watching.
You don't have to agree with him politically to know that's a fact. Now, he's got a movie coming out about an isolated man in the Arctic looking for a space ship. (RELATED: 'Ozark' Season 3 Isn't Expected To Be On Netflix Until 2020)
Yeah, you can go ahead and sign me up right now for when "Good Morning, Midnight" comes out.
I'll give mostly anything Clooney is in a shot. I'm even more willing if aliens are involved. I'm a major sucker for alien content.
It's some of the most entertaining stuff out there because the potential story lines are limitless. It's aliens we're talking about!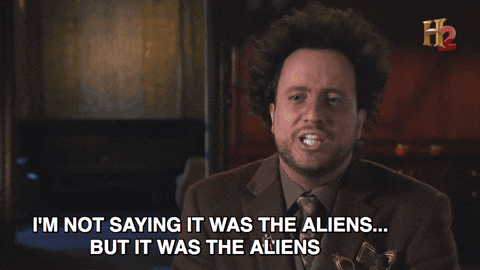 Finally, Netflix just keeps making heaters. They're might not be anybody in the entertainment industry right now producing better content.
HBO might have an argument to make, but Netflix is bringing grade-A content routinely. Look no further than "Ozark," "Triple Frontier" and "Highwaymen" for some quick examples of awesome stuff they've produced.
There is no release date yet for "Good Morning, Midnight." If we're just hearing about it, my guess would be we'll see it hit the site in summer of 2020 at the earliest.
It sound like it's going to be a fun one!