USA Today thinks Clemson quarterback Trevor Lawrence is the best in the game.
The publication recently released its list of the best passers in college football, and it's hard to argue with the top spots. (RELATED: Clemson Football Coach Dabo Swinney Gets $93 Million Extension)
Lawrence came in first, Alabama quarterback Tua Tagovailoa was second, Oregon's Justin Herbert was third, Sam Ehlinger of Texas was fourth and Georgia passer Jake Fromm was fifth.
Oh, I wish you could all see the smile on my face right now. Lawrence being named the best is 100% the correct call, but we all know SEC fans will complain.
They'll say Tua should be in the top spot and Fromm should also be a top-three talent. They're naturally wrong, especially on the Alabama count.
There's not much space between three and five, but let's not pretend for a second like Lawrence isn't the best player at the position in the country.
He brutalized Alabama's defense in the national title game.
Don't get me wrong. Tua is a talented passer and he'll likely have a great future in the NFL. However, he's just not the same as the young man playing for Dabo Swinney and the Tigers.
Lawrence might throw the sexiest ball I've ever seen at the college level.
View this post on Instagram
You can really prepare for SEC fans to have an epic meltdown if Lawrence and the Tigers repeat this upcoming season.
Reality isn't something football fans in that part of the country handle well. Sorry if that's a tough pill to swallow, but it's true.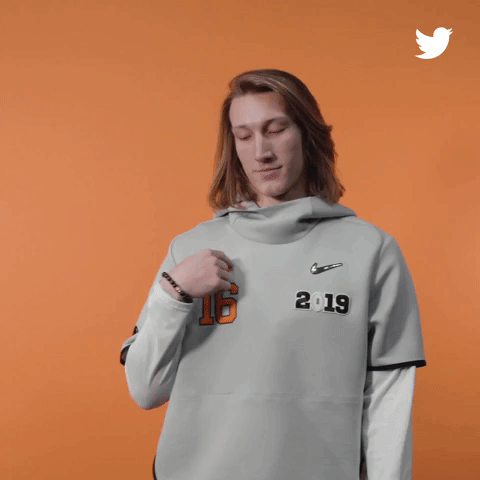 Sound off in the comments if you think Lawrence is the better player. I think most of you will agree.