Michigan and Ohio State are expected to have the best seasons in the Big Ten this year for college football.
The win totals for the whole conference from Caesars are listed below.
Michigan — 10.5
Ohio State — 10
Penn State — 8.5
Nebraska — 8.5
Wisconsin — 8
Michigan State — 8
Minnesota — 7.5
Iowa — 7.5
Purdue — 7
Indiana — 6
Northwestern — 6
Illinois — 4
Maryland — 3.5
Rutgers — 2.5
I can't say I'm surprised. Michigan and Ohio State have by far and away the highest expectations in the B1G. As I'm sure you could have guessed, I find that laughable when it comes to the Wolverines.
Jim Harbaugh's squad hasn't done anything other than routinely disappoint their fans and get blown out by Ohio State. (RELATED: Sporting News Ranks Jim Harbaugh As The Best Football Coach In The Big Ten)
As for the Buckeyes, it's hard to imagine they won't be incredible once again. They might have a new coach with Ryan Day, but there's no question that man can run a program.
Plus, Justin Fields is now in town. He's one of the best quarterbacks in America, and will likely flourish in Day's system.
View this post on Instagram
When it comes to my Badgers, I'm in on the "over" here and I'm hitting that hard. I already carved out an avenue for 10 wins, and I think eight is more than attainable.
With Jonathan Taylor in the backfield, we're going to be just fine. Hit the over, gentlemen!
I only have one reaction for Nebraska's line being set at 8.5. You can see it below.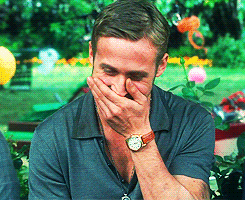 Week one can't get here fast enough! We're going to be in for a fun time.