"It's Always Sunny in Philadelphia" star Rob McElhenney either tipped his hand for season 14 or is seriously messing with fans after a recent social media post.
McElhenney posted a photo of himself writing a scene with co-star Charlie Day on Instagram late Tuesday night, and the words on the script are a bit jarring. (RELATED: 'It's Always Sunny In Philadelphia' Star Rob McElhenney Posts Video From The Set Of 'The Office')
After squinting a bit to read them, it appears Dee and Frank are talking about Charlie leaving and a gay love storyline between Dennis and Mac.
Take a look the image from the star of the show below.
This has to be a prank, right? First off, there's no way in hell Charlie is being written off the show. They're not dropping one of the faces of the FXX hit.
They're just not. It's just not going to happen.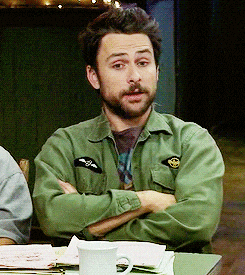 Secondly, a gay storyline between Mac and Dennis? I'm not seeing it. "Always Sunny" is known for pushing the envelope in epic fashion, but that just doesn't seem correct.
Mac being gay has been an increasingly present storyline over the past couple seasons, and really was fleshed out in the finale of season 13.
However, Dennis going gay would be a radical shift that just doesn't make sense. He's the biggest womanizer on the show, and prides himself on his bizarre D.E.N.N.I.S. system.
As a betting man, I'm going to go ahead and say this is complete nonsense that is being done to mess with fans of the show.
I'd say there's about a 95% chance this is fake? Could it be real? Sure. Anything could be real in the world of "It's Always Sunny," but I'm not buying it right now.
'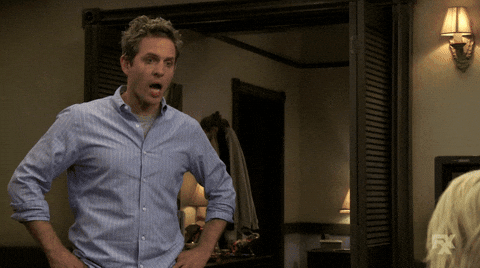 Luckily, we only have to wait a few months before we find out for sure. Make sure to catch the start of season 14 on September 25 on FXX. It should be great.